Simple ideas to help YOU pray!
Book of Prayers: these can help when we do not know what to say, and also widen our horizons.
TCP: a simple formula:
Thanksgiving: Confession (sorrow for own mistakes and failings): Petition (asking for others and for ourselves)
Five Finger Exercise:
Index finger (for those who guide us): middle finger (for all leaders locally, nationally): ring finger (those in need); little finger (ourselves); thumb (our nearest and dearest).
Silence and Symbols: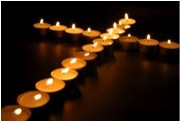 Some people find silence, a picture, music or a symbol such as a cross a helpful way to focus in prayer. Take time to be still: focus on a candle or symbol or use a phrase e.g. 'Be still and know that I am God'; wait and see what happens, end with the Lord's Prayer.
Online resources: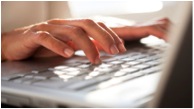 There are lots of different prayer sites on the web and many have good phone apps too. These are some we have found helpful.
Morning Bell by Ian Adams: available via Twitter or Facebook, a photo and a phrase to ponder https://twitter.com/morningbell2u
Sacred Space; a gentle reflective space www.sacredspace.ie/
Daily Prayer Online: with Thought for the Day; Reflection on a daily reading; Quiet Space etc… www.pray.com.au
Church of England daily prayer: formal morning and evening prayers www.churchofengland.org/prayer-worship
Rejesus website: has an interactive daily prayer section www.rejesus.co.uk/dailyprayer
The Christianity website has a good section on prayer www.christianity.org.uk
If you would like us to pray for you please contact us. God bless.
For your prayers
Please continue to use our weekly prayer cycle and, this month, please join other local churches in praying for Swindon Community Church, Kingdom House Ministries United Apostolic Church, and Christ the Servant Abbey Meads. Also remember the congregations of St Philip's Stratton and St Peter's Penhill, and Revd Alison Chesworth as she is licensed as Priest-in-Charge on 12th October.
Monday - Pray for Tadpole Garden Village
Tuesday - Pray for Oakhurst and Redhouse
Wednesday - Pray for St Andrew's Ridge and Ash Brake
Thursday - Pray for Abbey Meads and Groundswell
Friday - Pray for Taw Hill and Haydon End
Saturday - Pray for all those who work to make the area a better community
Sunday - Pray for St Andrew's Church