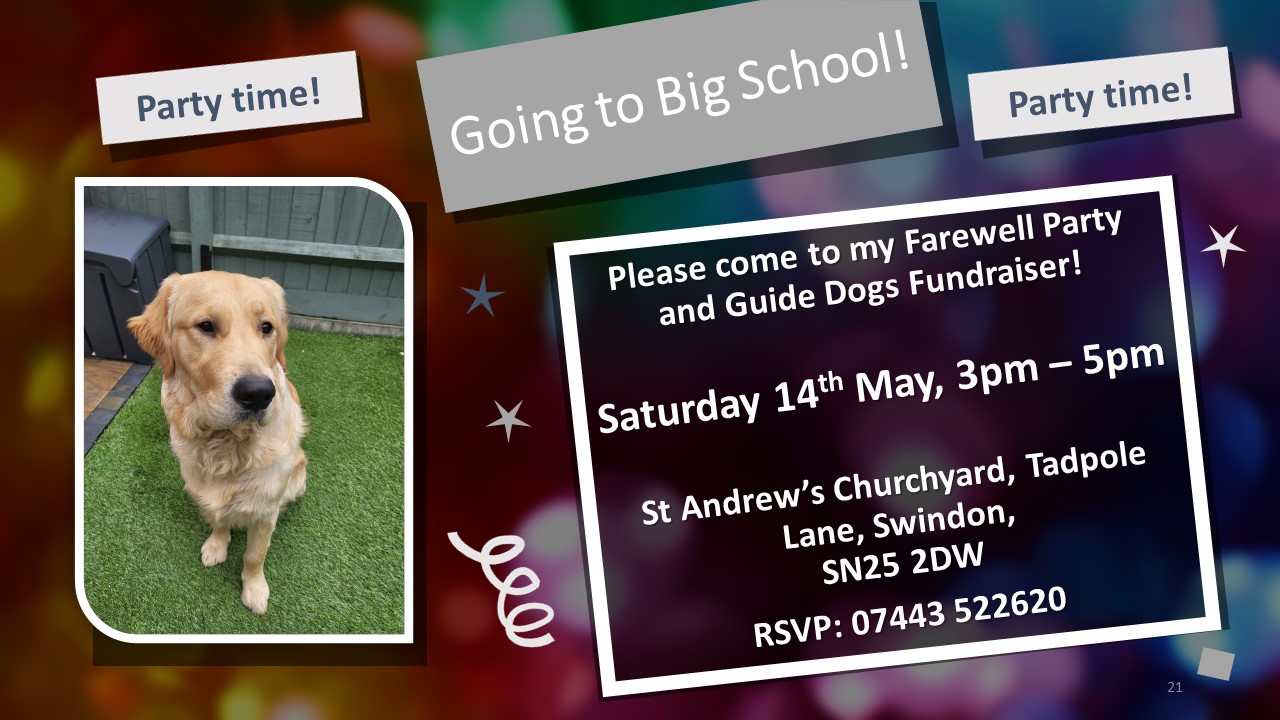 A familiar member of our congregation, Enzo the trainee guide dog, is heading off to big school soon. This event in the churchyard is an opportunity to say goodbye to Enzo and help raise some funds for Guide Dogs.
The party/fundraiser will be on Saturday 14th May from 3 to 5 pm. There will be hot drinks and cakes, a raffle and some other activities, and of course a chance to meet the main pup himself!
Almost two million people in the UK are living with sight loss that has a significant impact on their daily lives. Of those, around 180,000 rarely leave their homes alone and lead lonely, isolated lives. Guide Dogs works for a world where people with sight loss are never left out of life, for a world where being blind or partially sighted is not what defines you. A world with enough support to make the challenges of sight loss no barrier to fulfilling hopes and dreams.
Volunteer puppy raisers like Karen and Michael take care of Guide Dog puppies during the first crucial year. They help prepare the pups for the next step of their journey towards changing the life of someone with sight loss. If you would like to make a contribution, go to Karen and Michael's just giving page: your contribution will help Guide Dogs continue their work in supporting and training dogs to become life-changers!